.
Parshas Korach 5782
July 2, 2022 * 3 Tammuz 5782
Mincha: 7:15PM Candle Lighting: not before 7:31PM
B'zman Candle Lighting: 8:46PM
SHABBOS JULY 2
Shacharis: 9:00AM
Pre mincha Shiur: 8:05PM Mincha: 8:35PM
Motzei Shabbos: 9:54PM
Week of July 3 - 8
Shacharis: Sun & Mon - 8:15AM | Thurs - 6:45AM | Tues, Wed & Fri - 6:50AM
Mincha/Maariv: 7:15PM
DVAR TORAH FROM
RABBI CLAMAN
WHAT'S IN IT FOR ME?
In one of the most dramatic displays in the Torah, the earth opens and swallows up Korach and his family! The purpose of this supernatural phenomenon was to prove the veracity of Moshe and Aharon's leadership in the face of attempted insurrection by Korach and his henchmen. Apparently it did not prove the point beyond the shadow of a doubt. It wasn't until another miracle, when Aharon's staff was the only one to blossom and produce almonds that all were convinced that Korach was wrong and in pursuit of self-aggrandizement.
Why was the second miracle, which was less dramatic and extreme than the first, more compelling and persuasive?
In the sefer, Toras Emes, Rabbi Leibel Eiger offers a piercing insight. He explains that the most effective way of influencing others and inspiring them to change is not through intimidating consequences, rather when they see the benefits, the blossoms and fruits that lay in store. When they appreciate that it is within their best interest to take heed and change and that they stand the most to gain, they will be inspired to action. The miracle of the staff producing almonds, albeit not as dramatic as the earth devouring Korach and his family, is ultimately more convincing.
This critical lesson can be a key ingredient in improving our relationships and becoming an effective positive influence on others. Instead of imposing ourselves on others, which is most often a repellent, we can present ideas in a way where others understand how much they stand to gain and how their lives will be richly enhanced.
The gemara (Shabbos 88a) teaches that when we proclaimed "naaseh ve'nishmah - we will do and then we will hear", at Mt. Sinai, a heavenly voice responded and exclaimed, "mi gila le'banai raz zeh - who has revealed this secret to my children?" The gemara does not elaborate any further on the nature of the secret of "naaseh ve'nishmah".
The Me'or Vashemesh explains in light of the only "secret" mentioned by the Rambam throughout his magnum opus, Mishnah Torah: the Rambam writes (Hilchos Teshuvah 10:5) that when first initiating a child to Torah and mitzvos, they should be motivated to perform the mitzvos out of fear of punishment and the prospect of reward. However, as they mature and develop, slowly and cautiously, "megalim lahem raz zeh - we reveal to them this secret." Namely, that the ideal way of serving Hashem is out of love not fear; because we want to not because we have to. Similarly, the manner of avodas Hashem implied by "naaseh ve'nishmah", performance before command, is a commitment influenced by love, not fear.
In order to have a mature and enduring relationship with Hashem, we must at some point and on some level learn to perform mitzvos out of love. May we all merit to see and feel that our life of service is an opportunity with countless benefits in store. May it continue to inspire an ever deepening bond with Hashem and His Torah.

Wishing you all a wonderful Shabbos!
Rabbi David Claman
Dear Friend,
It is with great pride that Congregation Ahavas Sholom announces its 109th Anniversary Gala on Sunday, August 21, 2022. For over a century, Ahavas Sholom has been a beacon of spirituality for the Columbus Jewish Community and we are excited to celebrate our past and share hopes for the future.
This year we are delighted to honor Michael Schiff with the Irving Baker Community Builder Award. Mike is a visionary who takes a deep interest in all facets of our community. With his unassuming manner, Mike has generously supported many institutions throughout our community. He appreciates the central role that these organizations play in ensuring a healthy and robust Jewish community. We appreciate his passion for Jewish life in Columbus and thank him for his long standing friendship of and support toward Ahavas Sholom throughout the years.
Additionally, Ahavas Sholom is thrilled to award a truly beloved couple with the Ahavas Chesed Award. Rabbi Avi & Perle Ben Moshe embody Ahavas Chesed. As highly respected members of Ahavas Sholom and the broader Jewish community the Ben Moshe's are well regarded for their tireless volunteerism, open home and open hearts. Since their arrival in our community 14 years ago, they have made an indelible impact on countless lives. From chairing numerous shul galas to spearheading innovative programming, while maintaining an open home , Perle has been a role model for dedication to our shul and our broader community.
With great humility, Avi has been extremely generous with his time and talents, whether through assisting families with Bikur Cholim, playing an integral role in shul programming or volunteering his Torah reading skills. Their dedication to community and commitment to Jewish unity is an inspiration for us all.
Finally, we are grateful to you, our friends and members, for your continued generous support. We look forward to your participation in this year's digital ad campaign.
Warmest regards,
Rabbi David Claman
Dotan Herszage, President
Philip Weinerman, Board Chairman
Sponsored by Yitz Gold in memory of his mother, Anna Gold, Chana bas R' Yaakov, a"h, whose yahrzeit is the 8th day of Tammuz
Mazal Tov to Elaine & Harold Shindel on the Bar Mitzvah of their grandson Akiva Zev Shindel, son of Stuart & Lynn Shindel of Baltimore
CHOLIM LIST FOR MISHEBERACH
Please submit the names of cholim for the misheberach on Shabbos to ahavassholom@gmail.com by 1PM on Thursday. The list will be renewed weekly. The gabbai will read the names on the list and pause to allow people to add names from their seats.
SHIUR SPONSORSHIP OPPORTUNITIES
To sponsor a shiur in honor of a yahrzeit, birthday or
simcha please click HERE
THANK YOU TO OUR GENEROUS DONORS
CLICK HERE TO SEE THE LIST OF GENEROUS DONORS THROUGHOUT THE MONTH OF JUNE
Purim at Ahavas Sholom 2022
Ahavas Sholom is affiliated with the Life and Legacy program to promote endowments for our shul and the Jewish community .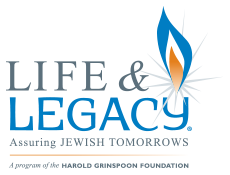 Ahavas Sholom is excited to be part of the Life & Legacy Program with the objective of increasing endowments to help ensure our Jewish future. This program is sponsored by the Harold Grinspoon Foundation and JewishColumbus.
Please click here for our Life and Legacy page
Please email ahavassholom@gmail.com or contact Rabbi Claman or Phil Weinerman for more information
Sat, July 2 2022
3 Tammuz 5782
Today's Calendar
Shacharis

: 9:00am
Mincha

: 8:35pm
Havdalah

: 9:54pm
---
This week's Torah portion is

Parshas Korach
Candle Lighting
Havdalah
Motzei Shabbos, Jul 2, 9:54pm
Fast of Tammuz
View Calendar
Alos Hashachar
4:21am
Earliest Tallis
5:06am
Netz (Sunrise)
6:07am
Latest Shema
9:51am
Zman Tefillah
11:06am
Chatzos (Midday)
1:36pm
Mincha Gedola
2:13pm
Mincha Ketana
5:57pm
Plag HaMincha
7:31pm
Shkiah (Sunset)
9:04pm
Havdalah
9:54pm
Tzais Hakochavim
9:54pm
More >>
Sat, July 2 2022 3 Tammuz 5782