.
Parshas Vaeschanan - Nachamu 5782
August 13, 2022 * 16 Av 5782
*Pre-Shabbos Oneg: 6:30PM
Mincha: 6:55PM
Candle Lighting: not before 7:06PM
B'zman Candle Lighting: 8:14PM
SHABBOS AUGUST 13
Shacharis: 9:00AM Mincha: 8:00PM
Motzei Shabbos: 9:15PM
Week of August 14 - 19
Shacharis: Sun - 8:15AM | Mon, Thurs - 6:45AM | Tues, Wed & Fri - 6:50AM
Mincha/Maariv: 6:50PM
*See Flyer Below
In this week's Parsha, we are commanded to "Honor your father and your mother, as your Hashem you God has commanded you". The Netziv writes that although honoring one's parents is a logical mitzvah that any person would agree to, the Torah is warning us to fulfill this mitzvah as every other commandment from Hashem. Although many of the mitzvos make logical sense, this should not be the reason why we are performing them. We must keep the mitzvos simply because that is what Hashem commanded us to do.
Earlier in the Parsha, we see the possible consequences of viewing the mitzvos as logical instructions as opposed to commandments from Hashem. We are told "You shall not add anything to what I command you or take anything away from it, but keep the commandments of Hashem your God that I commanded you". Rabbeinu Bachya explains a person should not think that he can add to or improve upon the Torah, even if it is for the sake of Hashem. Hashem's Torah is already perfect and there is nothing for us to add. A person who thinks that they can make the Torah better through their additions, will ultimately come to take away from the Torah.
If we view the Torah as simply being a book of logical morals, we will be tempted to reinterpret or edit it in order to fit our own moral sensibilities. This can be an extremely dangerous mindset, especially in the morally bankrupt society that we find ourselves in today. We must always follow the word of Hashem, even if it is difficult for us to understand.
May Hashem give us the strength to remain committed to following the eternal and living word of Hashem in the same way that our ancestors have done for generations going back to Har Sinai.
Have a wonderful Shabbos,
Rabbi Moshe Yachnes
Mazel Tov to Barbara and Marvin Vinar on the birth of a great grandson
and to the parents,
Rabbi Kevin and Tzippy Schlanger of Jerusalem.
Maternal grandparents are
Rabbi Paul and MIchelle (Vinar) Schlanger of Las Vegas, Nevada
In Appreciation of
The Pollack Family
To thank them for their contributions to Ahavas Sholom, wish them well now and in the future.
Sponsored by:
Anonymous, Michael Berenstein and Family, Ana and David Caplan, Leslie and Dan Chase, Egon Cohen and Family, Gary Covel, Yitz Gold, Nancy and Bruce Kay, Sandy Lefkowitz, Jack and Shelly Levey, Emunah and Joseph Murray, Daniel Newman and Family, Laura and Ira Nutis, Pat Todoran-Katz, Nancy and Bruce Kay, Alex and Susan Rosen, Rosenstein Family, David and Cathy Schwartz, Anne and Steve Shulman, Marvin and Barbara Vinar, Phil and Julie Weinerman, Winter Family, Inessa and Alex Zats
Sponsored by
Mikhail Tashayev
In memory of מושאיל בן יחיאל (Mushoil Tashayev)
The Yahrzeit was Wednesday night and Thursday, the 14th of Av.
Dear Friend,
It is with great pride that Congregation Ahavas Sholom announces its 109th Anniversary Gala on Sunday, August 21, 2022. For over a century, Ahavas Sholom has been a beacon of spirituality for the Columbus Jewish Community and we are excited to celebrate our past and share hopes for the future.
This year we are delighted to honor Michael Schiff with the Irving Baker Community Builder Award. Mike is a visionary who takes a deep interest in all facets of our community. With his unassuming manner, Mike has generously supported many institutions throughout our community. He appreciates the central role that these organizations play in ensuring a healthy and robust Jewish community. We appreciate his passion for Jewish life in Columbus and thank him for his long standing friendship of and support toward Ahavas Sholom throughout the years.
Additionally, Ahavas Sholom is thrilled to award a truly beloved couple with the Ahavas Chesed Award. Rabbi Avi & Perle Ben Moshe embody Ahavas Chesed. As highly respected members of Ahavas Sholom and the broader Jewish community the Ben Moshe's are well regarded for their tireless volunteerism, open home and open hearts. Since their arrival in our community 14 years ago, they have made an indelible impact on countless lives. From chairing numerous shul galas to spearheading innovative programming, while maintaining an open home , Perle has been a role model for dedication to our shul and our broader community.
With great humility, Avi has been extremely generous with his time and talents, whether through assisting families with Bikur Cholim, playing an integral role in shul programming or volunteering his Torah reading skills. Their dedication to community and commitment to Jewish unity is an inspiration for us all.
Finally, we are grateful to you, our friends and members, for your continued generous support. We look forward to your participation in this year's digital ad campaign.
Warmest regards,
Rabbi David Claman
Dotan Herszage, President
Philip Weinerman, Board Chairman
CHOLIM LIST FOR MISHEBERACH
Please submit the names of cholim for the misheberach on Shabbos to ahavassholom@gmail.com by 1PM on Thursday. The list will be renewed weekly. The gabbai will read the names on the list and pause to allow people to add names from their seats.
SHIUR SPONSORSHIP OPPORTUNITIES
To sponsor a shiur in honor of a yahrzeit, birthday or
simcha please click HERE
Rabbi David Claman has taken a rabbinic position in Hollywood, Florida. We thank him for his 6 years leading Ahavas Sholom, and wish him well.
We are blessed with many Rabbis as members of our shul, who have agreed to work together to fulfill the rabbinic responsibilites for now. Thank you to Rabbis Benmoshe, Fried, Ginsburg, Steinberg, Yachnes and Portman!
A rabbinic search committee has been formed, and is in progress. We thank this committee of dedicated members:
Perle Benmoshe
Shoshana Ginsburg
Jonathan Gisser
David Grashin
Dotan Herszage
Rebecca Lefkovitz
Joey Nutis
Ruth Pack Adler
Rabbi Moshe Yachnes
Ahavas Sholom is affiliated with the Life and Legacy program to promote endowments for our shul and the Jewish community .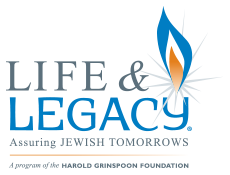 Ahavas Sholom is excited to be part of the Life & Legacy Program with the objective of increasing endowments to help ensure our Jewish future. This program is sponsored by the Harold Grinspoon Foundation and JewishColumbus.
Please click here for our Life and Legacy page
Please email ahavassholom@gmail.com or contact Rabbi Claman or Phil Weinerman for more information
Sat, August 13 2022
16 Av 5782
Today's Calendar
---
Upcoming Programs & Events
---
This week's Torah portion is

Parshas Vaeschanan
Candle Lighting
Havdalah
Motzei Shabbos, Aug 13, 9:15pm
Shabbos Nachamu
View Calendar
Alos Hashachar
5:11am
Earliest Tallis
5:47am
Netz (Sunrise)
6:41am
Latest Shema
10:08am
Zman Tefillah
11:18am
Chatzos (Midday)
1:36pm
Mincha Gedola
2:11pm
Mincha Ketana
5:38pm
Plag HaMincha
7:05pm
Shkiah (Sunset)
8:31pm
Havdalah
9:15pm
Tzais Hakochavim
9:15pm
More >>
Sat, August 13 2022 16 Av 5782