.
Shacharis: 7:00AM (Sunday at 8:15AM)
לא תחמד,
you shall not be jealous
seems like an imposing mitzva! How can we be commanded to control a desire in our heart? It seems too unrealistic to undo or prevent a natural feeling of jealousy!
Anticipating this question, the Ibn Ezra (20:14) offers the following analogy: If a princess is passing through the countryside, a simple villager would never entertain the unrealistic thought of marrying her. We are like the villager and the other person, and their possessions are the princess. So too, we shouldn't be jealous of others, and we must view their possessions as simply out of our realm. We all have exactly what is meant for us and it's unrealistic to think something belonging to someone else should be mine.
Rabbi Eliyahu Dessler (Michtav M'Eliyahu Vol. I, p. 136) sharpens this idea by teaching that one would never look at someone and wish to have their eye prescription. It is understood that those are his eyes, and these are mine. In fact, having their prescription could be counterproductive and damaging!
With this new perspective in mind, it is interesting to note that the Ramchal (Mesillas Yesharim Chapter 1) offers the same analogy as the Ibn Ezra but inverts the protagonist. He writes that we are the princess and that all of one's desires should be deemed unsuitable, much as a simple villager being matched to a royal princess. Instead of one's desires beyond one's grasp they should be viewed as beneath one's dignity.
Whatever the perspective one takes in working to fulfill this difficult, yet attainable, mitzva, appreciating that we have what we need and all else is unrealistic is the key to our success.
Wishing you all a wonderful Shabbos!
Sponsored by Alice Klein and Gabor Klein commemorating the yahrzeit of husband and father, Imre Klein, Mordechai Yosef ben Shlomo z"l on the 26th of Shevat
Please check the lost and found tables in the vestibule to claim items that may belong to you. Anything not claimed by Jan. 21 will be donated to the needy.
The second cycle of the OU Women's Initiative's Torat Imecha Nach Yomi begins this Thursday, January 20. Torat Imecha features all women educators teaching a perek of Nach every day, in minutes a day. Join a community of 6,500 Jewish women striving to deepen their knowledge and connection to Nevi'im and Ketuvim by registering at
www.ou.org/women/nach22
.
On Shabbos & Yom Tov, the last six rows in both men's and women's sections will be mask mandatory. All other areas will be mask optional.

For those sitting in the mask optional section, we ask that you wear a mask until you arrive at your seat.

During the week, the back part of the women's section will be mask mandatory and all other areas will be mask optional.

Please do not come to shul if you have runny nose, sneezing, cough, difficulty breathing, fever or other cold or flu symptoms, loss of taste or smell, or other covid symptoms.

If you are unvaccinated and eligible for the vaccine, please strongly consider getting the vaccine.
CHOLIM LIST FOR
MISHEBERACH
Please submit the names of cholim for the
misheberach
on Shabbos to
ahavassholom@gmail.com
by 1PM on Thursday. The list will be renewed weekly. The gabbai will read the names on the list and pause to allow people to add names from their seats.
SEFER IYOV TUESDAYS at 11:00AM
SHIUR SPONSORSHIP OPPORTUNITIES
Ahavas Sholom is affiliated with the Life and Legacy program to promote endowments for our shul and the Jewish community .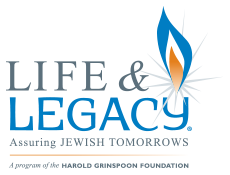 Ahavas Sholom is excited to be part of the Life & Legacy Program with the objective of increasing endowments to help ensure our Jewish future. This program is sponsored by the Harold Grinspoon Foundation and JewishColumbus.
Please click here for our Life and Legacy page
Please email ahavassholom@gmail.com or contact Rabbi Claman or Phil Weinerman for more information
Wed, January 26 2022
24 Shevat 5782
Today's Calendar
Shacharis

: 7:00am
Mincha/Maariv

: 5:25pm
---
This week's Torah portion is

Parshas Mishpatim
Candle Lighting
Havdalah
Motzei Shabbos, Jan 29, 6:30pm
Shabbos Mevarchim
View Calendar
Alos Hashachar
6:22am
Earliest Tallis
6:54am
Netz (Sunrise)
7:46am
Latest Shema
10:15am
Zman Tefillah
11:05am
Chatzos (Midday)
12:45pm
Mincha Gedola
1:10pm
Mincha Ketana
3:39pm
Plag HaMincha
4:41pm
Shkiah (Sunset)
5:44pm
Tzais Hakochavim
6:26pm
More >>
Wed, January 26 2022 24 Shevat 5782