.
July 24, Shabbos Nachamu Kiddush lunch
Please join us Shabbos Nachamu, July 24, for our first Shabbos Kiddush lunch in over a year. We are excited to again celebrate Shabbat in shul with family, friends and a delicious meal.
The tentative menu planned by Pearl and Avi Benmoshe is:
Israeli salad, tossed salad, humus, PIta and rolls, Israeli dips, chicken shwarma, Sephardic and Ashkenaz cholents, Meat bourekas, Yerushalmy kugel, watermelon, desserts, and more.
DVAR TORAH FROM
RABBI CLAMAN
LONG DISTANCE RELATIONSHIPS
Just as the national Jewish dream of entering the holy Land of Israel is being realized after sojourning in the desert for forty years, we learn of a shocking story. The tribes of Reuven and Gad approach Moshe and make a bold request. They ask for permission to settle on the eastern bank of Jordan River and not enter Eretz Yisrael!
Moshe's initial response reflects his demoralized state. Only after questions about Reuven and Gad's sense of loyalty and duty – "Shall your brothers go out to battle while you settle here?" – were answered does Moshe ultimately grant the two tribe's request.
After the drama settles, a careful reading of the text yields another surprise. As Moshe allows them to settle on the eastern bank of the Jordan, he addresses "the tribe of Reuven, to the tribe of Gad, and to half of the tribe of Menashe the son of Yosef " (32:33).
Why was a portion of the eastern bank given to the tribe of Menashe when they weren't ever part of the negotiation and why is it only half of the tribe?
The Midrash (quoted by the Chizkuni) offers a most intriguing insight. The division of the tribe of Menashe, half remaining on the eastern bank of the Jordan and half entering Eretz Yisrael was a consequence of an action that took place generations prior. Because Yosef caused his brothers to rend their garments when he had his royal goblet placed in Binyamin's sack (Beraishis 44:13), his descendants, the tribe of Menashe, were torn and split between two sides of the Jordan River.
Although the simple read of the Midrash indicates a causality that is a form of retributive justice, Rabbi Moshe Shterbuch (Taam V'Daas) offers a deeper dimension. Ironically, he suggests that by splitting Menashe in two, the sin of sinas chinam (baseless hatred) that had plagued Yosef and his brothers generations earlier could be repaired.
When family members are physically distant, they are forced to exert effort to cultivate and maintain the relationship. Whereas when family and friends live in close proximity and one can bump in to them at any given time and place, more attention and dedication is required to maintain a long distance relationship, never allowing oneself to take it for granted.
The geographical distance between the two halves of shevet Menashe would necessitate more communication between family members and extra efforts to connect. Therefore, this setup serves as an antidote to the familial infighting from generations earlier.
As we experience the mourning of the "Three Weeks" and the destruction of the Bais HaMikdash we must recall the Talmudic teaching (Yoma 9a) that the second Bais HaMikdash was destroyed due to sinas chinam, baseless hatred, and redouble our efforts to forge meaningful relationships with our fellow Jews, no matter how distant, physically or figuratively.
Especially now, as we are still reeling from a rash of tragedies, we must focus on proactively cultivating a sense of connection and mutual destiny with our fellow Jews. Through our concerted efforts, may we merit to celebrate, everyone together, with the rebuilding of the Bais HaMikdash in our days.
Wishing you all a wonderful Shabbos!
Rabbi David Claman
SHABBOS NACHAMU
KIDDUSH LUNCHEON
Ahavas Sholom welcomes you back to our delicious Shabbos luncheons with family and friends on Shabbos, July 24!!
Please consider sponsoring for a graduation, birthday, anniversary, simcha, in memory of a loved one, or for the love of the shul.
CLICK HERE TO RSVP AND SPONSOR
THANK YOU! THANK YOU! THANK YOU!
Thank you to all who ensured a successful gala and all of the donors to the ad journal for their generosity and support!!
Click below to watch the virtual gala honoring Steven Schottenstein and Ruth Pack-Adler and Buddy Adler
CHOLIM LIST FOR MISHEBERACH
Please submit the names of cholim for the misheberach on Shabbos to ahavassholom@gmail.com by 1PM on Thursday. The list will be renewed weekly. The gabbai will read the names on the list and pause to allow people to add names from their seats.
THANK YOU TO OUR GENEROUS DONORS
CLICK HERE TO SEE THE LIST OF GENEROUS DONORS THROUGHOUT THE MONTH OF JUNE
SEFER IYOV TUESDAYS at 11:00AM
Sefer Iyov with Rabbi Claman
Tuesdays at 11:00AM
Click HERE to join
SHIUR SPONSORSHIP OPPORTUNITIES
To sponsor a shiur in honor of a yahrzeit, birthday or
simcha please click HERE
Ahavas Sholom is affiliated with the Life and Legacy program to promote endowments for our shul and the Jewish community .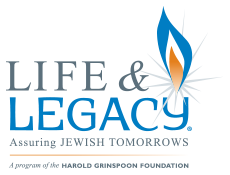 Ahavas Sholom is excited to be part of the Life & Legacy Program with the objective of increasing endowments to help ensure our Jewish future. This program is sponsored by the Harold Grinspoon Foundation and JewishColumbus.
Please click here for our Life and Legacy page
Please email ahavassholom@gmail.com or contact Rabbi Claman or Phil Weinerman for more information
WhatsApp Halacha Q&A Chat
Join Rabbi Claman's WhatsApp Halacha Q&A Chat!
Please click HERE from your smartphone or text your NAME to 614-800-8833.
Sun, July 25 2021
16 Av 5781
Today's Calendar
Shacharis

: 8:15am
Mincha/Maariv

: 7:05pm
---
This week's Torah portion is

Parshas Eikev
Candle Lighting
Havdalah
Motzei Shabbos, Jul 31, 9:33pm
Shabbos Mevarchim
View Calendar
Alos Hashachar
4:46am
Earliest Tallis
5:26am
Netz (Sunrise)
6:24am
Latest Shema
10:00am
Zman Tefillah
11:13am
Chatzos (Midday)
1:38pm
Mincha Gedola
2:14pm
Mincha Ketana
5:51pm
Plag HaMincha
7:22pm
Shkiah (Sunset)
8:52pm
Tzais Hakochavim
9:39pm
More >>
Sun, July 25 2021 16 Av 5781