.
.
Week of June 26 - July 1
Shacharis: Sun - 8:15AM | Mon, Wed & Thurs - 6:45AM | Tues & Fri - 6:50AM
Mincha/Maariv: 7:15PM
DVAR TORAH FROM
RABBI CLAMAN
NOT IF, BUT HOW
A Study from the Journal of Consumer Research took 120 students and divided them into two groups. One was instructed to respond to facing temptation with the words "I can't" and the other with the words "I don't." If offered ice cream, members of group #1 were taught to say "I can't eat ice cream" and when the second group was given the same temptation they were told to say "I don't eat ice cream."
Each group repeated their phrase over and over and then they were given a questionnaire to fill out that had nothing to do with the study. After turning it in, on their way out, they were offered a complimentary treat, either a candy bar or a health bar. The study found that those who said "I can't eat X" chose the candy bar 61% of the time. Those who said "I don't" chose the candy bar only 36% of the time. Researchers concluded that the very terminology we use influences our will, discipline and self control. "I can't" is a restriction and undermines one's sense of autonomy. "I don't" is psychologically empowering, an affirmation of one's willpower.
In Parshas Shelach we learn about the episode of the spies and the disaster that ensued. The generation of the Exodus perished during the forty year sojourn in the desert. In the Haftara we read of the story when Joshua sent spies prior to entering the Land and the mission was successful with no dire consequences. Why do these seemingly similar incidents have such radically different outcomes?
During the time of Moshe, the spies went to determine if the land was conquerable or not. This displayed a lack of trust in God, Who had assured them they would inherit the land. In the days of Joshua, however, there was no doubt regarding the ultimate triumph. They merely sought the best way to implement their destiny. The question was not "if" but "how". The language that we use matters. Reactive language can become a self fulfilling prophecy for failure. Proactive language empowers us to accomplish our dreams and fulfill our destiny.
Oftentimes, we know what we want but can encounter many hurdles, self imposed or otherwise, along the way. One small way to help our journeys toward achieving our personal and collective destiny is to use proactive language that exercises our autonomy and independence.

Wishing you all a wonderful Shabbos!
Rabbi David Claman
Dear Friend,
It is with great pride that Congregation Ahavas Sholom announces its 109th Anniversary Gala on Sunday, August 21, 2022. For over a century, Ahavas Sholom has been a beacon of spirituality for the Columbus Jewish Community and we are excited to celebrate our past and share hopes for the future.
This year we are delighted to honor Michael Schiff with the Irving Baker Community Builder Award. Mike is a visionary who takes a deep interest in all facets of our community. With his unassuming manner, Mike has generously supported many institutions throughout our community. He appreciates the central role that these organizations play in ensuring a healthy and robust Jewish community. We appreciate his passion for Jewish life in Columbus and thank him for his long standing friendship of and support toward Ahavas Sholom throughout the years.
Additionally, Ahavas Sholom is thrilled to award a truly beloved couple with the Ahavas Chesed Award. Rabbi Avi & Perle Ben Moshe embody Ahavas Chesed. As highly respected members of Ahavas Sholom and the broader Jewish community the Ben Moshe's are well regarded for their tireless volunteerism, open home and open hearts. Since their arrival in our community 14 years ago, they have made an indelible impact on countless lives. From chairing numerous shul galas to spearheading innovative programming, while maintaining an open home , Perle has been a role model for dedication to our shul and our broader community.
With great humility, Avi has been extremely generous with his time and talents, whether through assisting families with Bikur Cholim, playing an integral role in shul programming or volunteering his Torah reading skills. Their dedication to community and commitment to Jewish unity is an inspiration for us all.
Finally, we are grateful to you, our friends and members, for your continued generous support. We look forward to your participation in this year's digital ad campaign.
Warmest regards,
Rabbi David Claman
Dotan Herszage, President
Philip Weinerman, Board Chairman
Sponsored by Rajel & Mike Ligator in memory of Mike's grandmother, Tova bat Moshe, whose yartzeit was the 22nd day of Sivan.
Mazal Tov to all the attendees of Rabbi Claman's weekly shiur on Sefer Iyov upon making a siyum after 18 months of diligent learning!

A "Job" well done! :)
CHOLIM LIST FOR MISHEBERACH
Please submit the names of cholim for the misheberach on Shabbos to ahavassholom@gmail.com by 1PM on Thursday. The list will be renewed weekly. The gabbai will read the names on the list and pause to allow people to add names from their seats.
SHIUR SPONSORSHIP OPPORTUNITIES
To sponsor a shiur in honor of a yahrzeit, birthday or
simcha please click HERE
Purim at Ahavas Sholom 2022
Ahavas Sholom is affiliated with the Life and Legacy program to promote endowments for our shul and the Jewish community .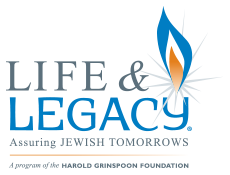 Ahavas Sholom is excited to be part of the Life & Legacy Program with the objective of increasing endowments to help ensure our Jewish future. This program is sponsored by the Harold Grinspoon Foundation and JewishColumbus.
Please click here for our Life and Legacy page
Please email ahavassholom@gmail.com or contact Rabbi Claman or Phil Weinerman for more information
Tue, June 28 2022
29 Sivan 5782
Today's Calendar
Shacharis

: 6:50am
Mincha/Maariv

: 7:15pm
---
This week's Torah portion is

Parshas Korach
Candle Lighting
Havdalah
Motzei Shabbos, Jul 2, 9:54pm
Rosh Chodesh Tammuz
View Calendar
Alos Hashachar
4:19am
Earliest Tallis
5:04am
Netz (Sunrise)
6:05am
Latest Shema
9:50am
Zman Tefillah
11:05am
Chatzos (Midday)
1:35pm
Mincha Gedola
2:12pm
Mincha Ketana
5:57pm
Plag HaMincha
7:31pm
Shkiah (Sunset)
9:05pm
Tzais Hakochavim
9:54pm
More >>
Tue, June 28 2022 29 Sivan 5782