Photos from the family apple picking event
thanks to Perle Benmoshe and Kelsey Yachnes for planning this fun afternoon.
Kol Nidre Appeal 5783
Our annual Kol Nidre appeal gives you the opportunity to give tzedakah and support the shul. Please give generously.
Join us for a Simchas Torah celebration with the Yeshiva University Torah Tours, with lively hakafos, lots of ruach, and delicious dinner and brunch. Special early children's dinner and program.
RSVP here for this special Simchas Torah celebration
Parshas Vayeilech - Shabbos Shuva
October 1, 2022 * 6 Tishrei, 5783
*Pre-Shabbos Oneg: 6:40PM
Candle Lighting: 6:58PM Mincha: 7:00PM
SHABBOS October 1st
Shacharis: 9:00AM
**Shabbos Shuva Drasha: 11:15AM (after Enhanced Kiddush)
Pre-mincha Shiur: 6:15PM Mincha: 6:45PM
Motzei Shabbos: 7:55PM
Week of October 2 - 7***
Selichos/Shacharis: Sun - 8:15AM | Mon - 6:25AM
Tues (erev Yom Kippur) - 6:30AM | Thurs - 6:45AM | Fri - 6:50AM
Mincha/Maariv: Sun, Mon, Thurs - 6:50PM
*See Flyer Below
**See Flyer Below
***See Below for Yom Kippur schedule
If you are in need of hospitality for Shabbos or Yom Tov meals - or would like to host guests for Shabbos or Yom Tov meals - please let Rabbi Steinberg know at asinterimrabbi@gmail.com
Schedule for the High Holidays
Tuesday, October 4 - Erev Yom Kippur
Selichos, followed by Shacharis & Kapparos – 6:30am
Mincha, followed by Seudah HaMafsekes – 3:40pm
Kol Nidre, preceded by candle lighting – 6:40pm
Candle lighting 6:52
**Babysitting begins at 6:30pm
Wednesday October 5- Yom Kippur
*Morning Services – 8:00am
Babysitting -9:30 am - 2:00pm
Sermon, followed by Yizkor – 10:30am
Mincha - 4:40pm
**Babysitting beginning at 6:00pm
Neilah – 6:05pm
***Shofar, Maariv & End of Fast – 7:49pm
*Click here to reserve your aliyah - only a few left!
**Healthy snacks for the children are being sponsored by Alex and Inna Zats, Moshe and Kelsey Yachnes, and Philip and Julie Weinerman.
*** See flyer for break the fast
My friend Moe got into a fight - the day before Yom Kippur - and got his nose broken.
He told me it was the most uplifting and inspiring Yom Kippur he ever had. He told me how hard he had to work through his feelings of anger and embarrassment and plots of revenge against his opponent, all while fasting and smarting from the pain in the center of his swollen face....
Sponsored by:
Rabbi Egon and Mrs. Nechama Levy
Yom Kippur Break the Fast
Simchas Torah Dinner and Kiddush Luncheon
Contacting Rabbi Steinberg
We are pleased to announce that Rabbi Daniel Steinberg has graciously agreed to be the interim Rabbi of Ahavas Sholom as we navigate through the transition process.
Please feel free to contact him with questions, concerns, and suggestions at asinterimrabbi@gmail.com or 614-500-3682. Rabbi Steinberg will check email, texts and voicemail twice daily, and endeavor to respond in a timely manner.
CHOLIM LIST FOR MISHEBERACH
Please submit the names of cholim for the misheberach on Shabbos to ahavassholom@gmail.com by 1PM on Thursday. The list will be renewed weekly. The gabbai will read the names on the list and pause to allow people to add names from their seats.
If you know of anyone who is need of a visit or support, please email this information to ahavassholom@gmail.com
Ahavas Sholom is affiliated with the Life and Legacy program to promote endowments for our shul and the Jewish community .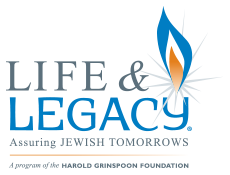 Ahavas Sholom is excited to be part of the Life & Legacy Program with the objective of increasing endowments to help ensure our Jewish future. This program is sponsored by the Harold Grinspoon Foundation and JewishColumbus.
Please click here for our Life and Legacy page
Please email ahavassholom@gmail.com or contact Rabbi Claman or Phil Weinerman for more information
Sat, October 1 2022
6 Tishrei 5783
Today's Calendar
---
Upcoming Programs & Events
---
This week's Torah portion is

Parshas Vayeilech
Candle Lighting
Havdalah
Motzei Shabbos, Oct 1, 7:55pm
Shabbos Shuva
View Calendar
Alos Hashachar
6:08am
Earliest Tallis
6:39am
Netz (Sunrise)
7:28am
Latest Shema
10:24am
Zman Tefillah
11:23am
Chatzos (Midday)
1:21pm
Mincha Gedola
1:51pm
Mincha Ketana
4:47pm
Plag HaMincha
6:01pm
Shkiah (Sunset)
7:14pm
Havdalah
7:55pm
Tzais Hakochavim
7:54pm
More >>
Sat, October 1 2022 6 Tishrei 5783