.
Yom Kippur Kol Nidre Appeal 2020
This year, because of the Covid-19 pandemic, our custom of a Kol Nidre appeal during the service will not happen. Ahavas Sholom cares about your health, so a shorter Kol NIdre service with social distancing is planned. Please donate online instead!
Our Kol Nidre Appeal helps fund the programs that benefit you, the shul and the entire Columbus Jewish community. Tzedakah is a cornerstone of these days of awe:
תשובה ותפלה וצדקה מעבירין את רועה הגזירה
Repentance, Prayer and Charity avert the severity of the decree
Please give generously. May you and your loved ones be judged favorably for a happy, healthy and productive new year.
Wishing everyone a sweet new year of health and success!
Kesiva v'Chasima Tova - May we all merit to be inscribed in the Book of Life!
ROSH HASHANA MESSAGE FROM RABBI CLAMAN
Many people will back in shul for the first time in months and the changed davening setup may be disorienting. For Yom Kippur davening, enter through the main entrance with the large wooden doors, where there will be security coverage. As you enter the lobby, please look for your name on the assigned seating chart. An Artscroll machzor and hand sanitizer will be set at each seat.
Thank you to all the dedicated members who were instrumental in ensuring a safe and uplifting davening experience at Ahavas Sholom. We couldn't have done it without you!
ROSH HASHANA SCHEDULE 5781
Dear Friends,
This year, due of the COVID-19 pandemic, the Ahavas Sholom custom of a Kol Nidrei appeal during the service will not happen. Having a shorter Kol Nidrei service with social distancing is important to protect your health. Please donate online instead!
Teshuva, Tefila and Tzedaka (Repentance, Prayer and Charity) are the three paths to forgiveness and a decree for a good year. Ahavas Sholom offers an opportunity for Tzedaka with one of our most important fundraisers of the year, our Kol Nidrei Appeal.
We urge 100% participation from our members and encourage friends of the shul to donate as well. Click HERE to submit your donation online. Wishing you a k'siva v'chasima tova, a year of good health and prosperity!
Chag at Home is your ultimate High Holiday toolkit.

In anticipation of a Yom Tov season with less time spent in shul than ever, Chag at Home has everything you need to energize your Yamim Noraim: learning packets, family discussion guides, activity sheets for youth, and a wide selection of articles. Chag at Home is a broad collaboration of world class speakers, shuls, schools, youth directors, and institutional partners.
MESSAGE FROM THE
COLUMBUS COMMUNITY MIKVAH
Dear Columbus Community,
The Men's Mikvah will be open for use before Rosh Hashanah and Yom Kippur with the following protocols in place for your safety:
Erev Rosh Hashanah (September 18th)
Erev Yom Kippur (September 27th)
there will be an attendant at the Mikvah from 10am -12pm, & 2pm -7pm.
The attendant will collect the $10 fee and monitor only 2 people entering the building at a time.

Please account for wait time in your plans

.

There will be sanitizing wipes available to use at your discretion.
Everyone must bring their own towel.

Out of town guests

are welcome to come only between 5pm- 7 pm of the days listed.
The Mikvah will be cleaned just before the start of Rosh Hashana for the safety of those planning to immerse on the holiday.
Anyone wishing to come at a quieter time can make an appointment and pay online in advance.
Women wishing to immerse before the holiday may schedule an appointment by calling 614-239-0838.
Wishing a happy and healthy new year to all,
The Columbus Community Mikvah
Click on the image below to watch the August 9th Virtual Gala honoring Eddie and Lily Friedman and Gary Covel
| | |
| --- | --- |
| | |
| | |
PIRKEI AVOS SUNDAY - THURSDAY at 8:30PM
| | |
| --- | --- |
| | |
| | |
Join Rabbi Claman for a brief shiur on the timeless teachings of Pirkei Avos nightly at 8:30PM Sunday through Thursday
Click HERE to join Password: torah
| | |
| --- | --- |
| | |
| | |
SEFER NECHEMIA TUESDAYS at 11:30AM
| | |
| --- | --- |
| | |
| | |
New Class on Sefer Nechemia with Rabbi Claman
Tuesdays at 11:30AM
Click HERE to join password: nechemia
SHIUR SPONSORSHIP OPPORTUNITIES
To sponsor a shiur in honor of a yahrzeit, birthday or simcha
please click HERE
Ahavas Sholom is now affiliated with the Life and Legacy program to promote endowments for our shul and the Jewish community .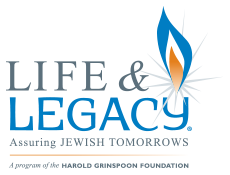 Ahavas Sholom is excited to be chosen as an affiliate of the Life & Legacy Program with the objective of increasing endowments to help ensure our Jewish future. This program is sponsored by the Harold Grinspoon Foundation and JewishColumbus.
Please click here for our Life and Legacy page
Please email ahavassholom@gmail.com or contact Rabbi Claman or Phil Weinerman for more information or to join our team
WhatsApp Halacha Q&A Chat
Join Rabbi Claman's WhatsApp Halacha Q&A Chat!
Please click HERE from your smartphone or text your NAME to 614-800-8833.
Wed, September 23 2020
5 Tishrei 5781
Today's Calendar
Selichos

: 6:25a
Shacharis

: 7:00a
Mincha/Maariv

: 7:10p
---
This week's Torah portion is

Parshas Ha'Azinu
Candle Lighting
Havdalah
Motzei Shabbos, Sep 26, 8:02p
Shabbos Shuva
View Calendar
Alos Hashachar
6:01a
Earliest Tallis
6:32a
Netz (Sunrise)
7:21a
Latest Shema
10:22a
Zman Tefillah
11:23a
Chatzos (Midday)
1:23p
Mincha Gedola
1:54p
Mincha Ketana
4:55p
Plag HaMincha
6:10p
Shkiah (Sunset)
7:26p
Tzais Hakochavim
8:06p
More >>
Wed, September 23 2020 5 Tishrei 5781