.
Week of January 16 - 21
Shacharis: 7:00AM (Sunday at 8:15AM) Mincha/Maariv: 5:15PM
DVAR TORAH FROM
RABBI CLAMAN
PLOWING AHEAD
As the Jewish nation begins their glorious exodus from Egypt, the Egyptians have a sudden change of heart and are in hot pursuit of their newly freed slaves. Bnei Yisrael panic and Moshe calms their fears saying ה' ילחם לכם ואתם תחרישון. The simple understanding is that Hashem will fight for you and you, Bnei Yisrael, will remain silent.
Homiletically, it can be understood as saying that Hashem will fight for you but you must keep plowing ahead (from the word choresh, חורש). Moshe is communicating to his flock that no matter the circumstances we must remain committed and loyal to doing the right thing and Hashem always has our backs.
This critical message is especially resonant leading up to Tu B'Shvat, the New Year for trees celebrated in the dead of winter. On the surface, things look bleak. The landscape is barren and there is no apparent end in sight. Nevertheless, we are faithful that a radical change is taking place inside and the trees will eventually blossom and bear succulent fruit.
Our duty is to keep on going and to remain committed to fulfilling our duties as an eved Hashem. Keep up and intensify our commitment to davening, performance of mitzvos and chesed. In the merit of staying strong, we should taste the delicious fruit of our amazing efforts.
Wishing you all a wonderful Shabbos!
Rabbi David Claman
Shalosh Seudos is sponsored by Miriam & David Portman and Julie & Philip Weinerman commemorating the yahrzeit of Miriam and Julie's father, Dr. David Davidson z"l
&
Michael Berenstein and Yitzchak Gold commemorating yahrzeits this Motzei Shabbos and Sunday, 14 Shevat: Michael, in memory of his beloved wife, Judy, Chaya Chana Yehudis bas Yitzchak Yisroel, a"h, and Yitzchak in memory of his beloved father in law, R' Moshe ben Rut, z"l
Please check the lost and found tables in the vestibule to claim items that may belong to you. Anything not claimed by Jan. 21 will be donated to the needy.
On Shabbos & Yom Tov, the last six rows in both men's and women's sections will be mask mandatory. All other areas will be mask optional.

For those sitting in the mask optional section, we ask that you wear a mask until you arrive at your seat.

During the week, the back part of the women's section will be mask mandatory and all other areas will be mask optional.

Please do not come to shul if you have runny nose, sneezing, cough, difficulty breathing, fever or other cold or flu symptoms, loss of taste or smell, or other covid symptoms.

If you are unvaccinated and eligible for the vaccine, please strongly consider getting the vaccine.
CHOLIM LIST FOR MISHEBERACH
Please submit the names of cholim for the misheberach on Shabbos to ahavassholom@gmail.com by 1PM on Thursday. The list will be renewed weekly. The gabbai will read the names on the list and pause to allow people to add names from their seats.
SEFER IYOV TUESDAYS at 11:00AM
Sefer Iyov with Rabbi Claman
Tuesdays at 11:00AM
Click HERE to join
SHIUR SPONSORSHIP OPPORTUNITIES
To sponsor a shiur in honor of a yahrzeit, birthday or
simcha please click HERE
Columbus Torah Academy will hold Kindergarten Preview Day on Wednesday, January 19. Prospective kindergartners will join with current Kindergarteners from 9:15 am - 12:00 noon for age appropriate activities. A hot lunch will be served. Kindergarten Preview Day is a great way to introduce your pre-k child to kindergarten and a great way to explore CTA. This day is for prospective students. Parents are welcome to schedule a tour on a different day or contact Shari Herszage to ask any questions about kindergarten admissions. Reservations are required by calling Shari at 864-0299, ext 218 or sherszage@torahacademy.org. CTA is currently accepting applications for Fall 2022. Incoming students should be 5 years old by August 15, 2022.
Ahavas Sholom is affiliated with the Life and Legacy program to promote endowments for our shul and the Jewish community .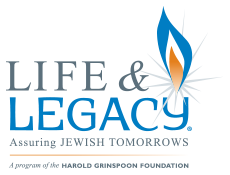 Ahavas Sholom is excited to be part of the Life & Legacy Program with the objective of increasing endowments to help ensure our Jewish future. This program is sponsored by the Harold Grinspoon Foundation and JewishColumbus.
Please click here for our Life and Legacy page
Please email ahavassholom@gmail.com or contact Rabbi Claman or Phil Weinerman for more information
Tue, January 18 2022
16 Shevat 5782
Today's Calendar
Shacharis

: 7:00am
Mincha/Maariv

: 5:15pm
---
This week's Torah portion is

Parshas Yisro
Candle Lighting
Havdalah
Motzei Shabbos, Jan 22, 6:23pm
Shabbos Mevarchim
View Calendar
Alos Hashachar
6:26am
Earliest Tallis
6:58am
Netz (Sunrise)
7:51am
Latest Shema
10:16am
Zman Tefillah
11:05am
Chatzos (Midday)
12:42pm
Mincha Gedola
1:07pm
Mincha Ketana
3:33pm
Plag HaMincha
4:34pm
Shkiah (Sunset)
5:34pm
Tzais Hakochavim
6:18pm
More >>
Tue, January 18 2022 16 Shevat 5782