.
WE ARE GRATEFUL FOR EVERYONE'S COMPLIANCE,

ENSURING OUR SUCCESSFUL MINYANIM
Week of April 18 - 23
Shacharis: 7AM (Sunday at 8:15AM) Mincha/Maariv: 6:35PM
DVAR TORAH FROM RABBI CLAMAN
SELF-CRITICISM
In a scholarly article published by the American Psychological Society entitled Flawed Self-Assessment, the authors quote numerous studies supporting the notion that friends are much more effective at noticing disorders than the individual himself.
When one is afflicted with the spiritual malady known as tzaraas, the Torah prescribes the following action: The one with tzaraas shall rip his clothes, leave his hair disheveled, cloak his upper lip and cry out tamei, tamei [impure, impure] (Vayikra 13:45).
Rashi understands the end of the pasuk to mean that the afflicted one should call out to others "tamei tamei!" to notify them of his state of impurity. The Shelah interprets the pasuk based upon the gemara (kiddushin 72b) that one who condemns others condemns with his own faults. This principle teaches that when one criticizes someone else with a shortcoming, they likely possess that very shortcoming.
One contracts tzaraas when speaking ill of others and gossiping. On a psychological level, when one denounces others it is often a tactic of deflecting the deficiency from upon oneself.
The Mishna (Negaim 2:5) states: רואה חוץ מנגעי עצמו כל הנגעים אדם, a person can see all tzaraas afflictions aside from his own. The basic meaning is that a Kohen cannot self-diagnose. Homiletically, it can mean that it is easy for a person to detect the faults of others, but not his own.
Although we don't experience tzaraas nowadays, we nonetheless have a responsibility to purify ourselves from our figurative negaim, improve our character and our interpersonal relationships.
It is very difficult for us to spot our own deficiencies. The Torah is providing us with an insightful tool. If we are thinking of the faults of others, it behooves us to look inward and honestly assess how we can cleanse ourselves of those very faults.
Wishing you all a wonderful Shabbos!
Rabbi David Claman
SEFER IYOV TUESDAYS at 11:00AM
Sefer Iyov with Rabbi Claman
Tuesdays at 11:00AM
Click HERE to join
SHIUR SPONSORSHIP OPPORTUNITIES
To sponsor a shiur in honor of a yahrzeit, birthday or
simcha please click HERE
SUPPORT AHAVAS SHOLOM WHILE SHOPPING ON AMAZON
| | |
| --- | --- |
| | Click and bookmark the link below as an easy way to support Ahavas Sholom every time you shop! |
Part Time Person Needed
(approx. 5 flexible hours a week) to pack and unpack orders for shipping and receiving, beginning in May. Requires bending and lifting. Will train. Call Breslov Judaic Centre 614-231-8671.
The JewishColumbus Israel 614 Education Series will provide attendees with a dynamic, interactive, virtual experience with incredible Israeli speakers. Speakers and dates are still in formation, but we hope to bring you a wide range with a focus on Israeli government, technology, culinary arts, photography, and many other interesting subjects.
Our first session, features Maj. Gen. (ret.) Amos Yadlin, Executive Director of Tel Aviv University's Institute for National Security Studies (INSS). The focus of this session will be on US-Israel relations with the new elections and peace agreements in the region.
Join us on Sunday, March 21 @ 11 AM.
Please register at: https://jewishcolumbus.org/get-involved-events/israel-614/?
Questions? Please contact Michal Avera Samuel at michal@jewishcolumbus.org
Ahavas Sholom is affiliated with the Life and Legacy program to promote endowments for our shul and the Jewish community .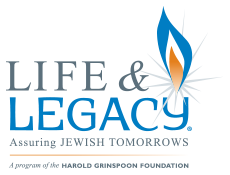 Ahavas Sholom is excited to be part of the Life & Legacy Program with the objective of increasing endowments to help ensure our Jewish future. This program is sponsored by the Harold Grinspoon Foundation and JewishColumbus.
Please click here for our Life and Legacy page
Please email ahavassholom@gmail.com or contact Rabbi Claman or Phil Weinerman for more information
WhatsApp Halacha Q&A Chat
Join Rabbi Claman's WhatsApp Halacha Q&A Chat!
Please click HERE from your smartphone or text your NAME to 614-800-8833.
Thu, April 22 2021
10 Iyyar 5781
Today's Sefirah Count Is 25
היום חמשה ועשרים יום שהם שלשה שבועות וארבעה ימים לעמר
Today's Calendar
Shacharis

: 7:00am
Mincha/Maariv

: 6:35pm
---
This week's Torah portion is

Parshas Achrei Mos-Kedoshim
Candle Lighting
Havdalah
Motzei Shabbos, Apr 24, 9:03pm
Pesach Sheni
View Calendar
Alos Hashachar
5:17am
Earliest Tallis
5:52am
Netz (Sunrise)
6:44am
Latest Shema
10:07am
Zman Tefillah
11:15am
Chatzos (Midday)
1:31pm
Mincha Gedola
2:04pm
Mincha Ketana
5:28pm
Plag HaMincha
6:52pm
Shkiah (Sunset)
8:17pm
Tzais Hakochavim
9:00pm
More >>
Thu, April 22 2021 10 Iyyar 5781