.
Yom Kippur 5782
September 16, 2021 * 10 Tishrei 5782
Wishing everyone an easy and meaningful fast. Gmar Chasima Tova - May we all merit to be inscribed and sealed in the Book of Life!
An Important Update Regarding Covid Protocols
Ahavas Sholom thanks all who participated in our meaningful Rosh Hashana davening.
As you know, both Columbus and Bexley have mandates requiring masks for everyone gathering in public places indoors, due to the surging Covid cases.
After much discussion, our shul board voted to require everyone to be masked for Yom Kippur davening, to reduce the risk of illness of those attending our services. The mask requirement will include this Shabbos, the first 2 days of Sukkos, and Shabbos Chol Hamoed. The board will then reevaluate to decide on a policy for Simchas Torah.
For daily minyan, as it is easier to socially distance, we are asking people to respect mask required and mask optional seating areas in the main sanctuary, and to socially distance from each other. The women's side of the mechitza, and the last 5 rows on the men's side will be mask required areas. Please do not sit there without a mask.
We all hope for a speedy reduction of this surge, so we can fully return to openly congregating, davening, learning and socializing in our shul.
Wishing you all a gmar chasima tova.
BABYSITTING & YOUTH GROUPS
There will be youth groups again on Yom Kippur, Kol Nidrei night from 7-10 pm with 2 adult leaders, and Thursday from 9:30 am to the end of services with 3 adult group leaders.
We kindly request that you ensure that your child(ren) either participate in groups or sit with you during davening. Please do not allow them to roam the shul unsupervised.
Please make sure your child has a mask as they will be required when indoors.
If you are packing your child a lunch or snacks, please ensure that it is peanut free.
Dear Friends,
These have been difficult times, and we hope for a better, healthier year for all. Teshuva, Tefila and Tzedaka (Repentance, Prayer and Charity) are the three paths to forgiveness and a decree for a good year.
Ahavas Sholom offers an opportunity for Tzedaka with one of our most important fundraisers of the year, our Kol Nidrei Appeal. We urge 100% participation from our members and encourage friends of the shul to donate as well.
Click HERE to submit your donation online.
Wishing you a gmar chasima tova, a year of good health and prosperity!
MESSAGE FROM THE
COLUMBUS COMMUNITY MIKVAH
Dear Columbus Community,
The Men's Mikvah will be open for use before Rosh Hashanah and Yom Kippur with an attendant at the following times:
Erev Rosh Hashanah (Monday, September 6th)
7AM- 9 AM
3 PM- 5 PM
5 PM- 7PM
Erev Yom Kippur (Wednesday, September 15th)
7AM- 9 AM
1 PM- 3 PM
3 PM- 5PM
The attendant will collect the $10 fee and monitor only 2 people entering the building at a time.

Please account for wait time in your plans

.

There will be sanitizing wipes available to use at your discretion.
Everyone must bring their own towel.
The Mikvah will be cleaned just before the start of Rosh Hashanah for the safety of those planning to immerse on the holiday.
Anyone wishing to come at a quieter time can make an appointment and pay online in advance.
Women wishing to immerse before the holiday may schedule an appointment by calling 614-239-0838.
Wishing a happy and healthy new year to all,
The Columbus Community Mikvah
The Columbus Community Mikvah is located at 2736 E. Main Street, Bexley.
Please pull into the driveway between Johnson's Ice Cream and Wesbanco and pull around the right to access our parking lot. Please note there is limited parking subject to availability.
To schedule an appointment, please go to Columbuscommunitymikvah.org or you can text (614) 239-0838 with any questions.
Wishing you שנה טובה ומתוקה!
Ahavas Sholom is affiliated with the Life and Legacy program to promote endowments for our shul and the Jewish community .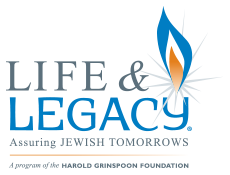 Ahavas Sholom is excited to be part of the Life & Legacy Program with the objective of increasing endowments to help ensure our Jewish future. This program is sponsored by the Harold Grinspoon Foundation and JewishColumbus.
Please click here for our Life and Legacy page
Please email ahavassholom@gmail.com or contact Rabbi Claman or Phil Weinerman for more information
WhatsApp Halacha Q&A Chat
Join Rabbi Claman's WhatsApp Halacha Q&A Chat!
Please click HERE from your smartphone or text your NAME to 614-800-8833.
Thu, September 16 2021
10 Tishrei 5782
Today's Calendar
Shacharis

: 8:00am
Musaf

: 9:45am
Musaf

: 9:45am
Ne'ilah

: 6:35pm
Maariv

: 8:20pm
Havdalah

: 8:20pm
---
This week's Torah portion is

Parshas Ha'Azinu
Candle Lighting
Havdalah
Yom Kippur & Yizkor
View Calendar
Alos Hashachar
5:52am
Earliest Tallis
6:24am
Netz (Sunrise)
7:13am
Latest Shema
10:19am
Zman Tefillah
11:22am
Chatzos (Midday)
1:26pm
Mincha Gedola
1:57pm
Mincha Ketana
5:04pm
Plag HaMincha
6:21pm
Shkiah (Sunset)
7:39pm
Havdalah
8:20pm
Tzais Hakochavim
8:20pm
More >>
Thu, September 16 2021 10 Tishrei 5782