.
Parshas Vaera January 16, 2021 * 3 Shevat 5781
| | | |
| --- | --- | --- |
| | WE ARE GRATEFUL FOR EVERYONE'S COMPLIANCE, ENSURING OUR SUCCESSFUL MINYANIM.. THERE IS NO NEED TO REGISTER FOR SHABBOS MINYANIM AT THIS TIME | |
Mincha: 5:10PM Candle Lighting: 5:13PM
Kabbolas Shabbos & Maariv
Krias Shema after 6:16PM
SHABBOS JANUARY 16 Shacharis: 9:00AM Krias Shema before 10:17AM
Musaf
Mincha: 5:10PM Begin Shalosh Seudos before 5:32PM ** For those attending minyan, shalosh seudos should be eaten at home before coming to shul for mincha . Motzei Shabbos: 6:17PM
Week of January 17 - 22
Shacharis: 7AM (Sunday at 8:15AM) Mincha/Maariv: 5:15PM
| | |
| --- | --- |
| | |
| | |
DVAR TORAH FROM RABBI CLAMAN
EFFECTIVE COMMUNICATION
After experiencing intense oppression, the Jewish People finally receive a message of redemption: Moshe relays the promise that Hashem will take them out, rescue them, and take them to Eretz Yisrael. What is there reaction? Lo shamu el Moshe, they don't listen to Moshe. Why? Mikotzer ruach umei'avodah kashah. Their backbreaking labor caused a shortness of breath and despair that precluded them from hearing any positive message of change.
Ralbag, however, provides an original and insightful interpretation into kotzer ruach. The Jewish People weren't receptive to Moshe's message because the presentation wasn't tailor made and crafted for them. The subject of kotzer ruach was Moshe!
This teaches a very practical and relevant message. It's not as much about communicating the message inasmuch as the way in which the message is packaged. Why do our children sometimes have such a hard time listening and sometimes seemingly apathetic to our instructions and requests?
Perhaps they are picking up this very sentiment from their parents.
When we speak to our children, coworkers or friends, are we really present? Are we thoughtful about our message being communicated sensitively and lovingly? Perhaps this is an area we can all improve upon.
Let us commit to finding the wisdom and patience to be an effective communicator and ultimately a better parent, spouse and friend.
Wishing you all a wonderful Shabbos!
Rabbi David Claman
Welcome new members Alan & Julie Wittert & Family!
Mazal Tov to Rabbi Yosef & Tova Hauser upon the birth
of a grandson, born to Leah & Avraham Eliezer Friedman
Condolences to Kim Geiger, Miriam Levine and Esther Kay upon the loss of dear husband and father, Steven Geiger, z"l.
May the family be comforted among the mourners of Zion and Jerusalem
Purim basket orders need to be received by Friday January 22.
If you did not receive an order form please email perrx70@yahoo.com and he will send back a scan to print & complete.
Questions? call 614-231-5394 or email
Karan: karant222@yahoo.com or Paul: perrx70@yahoo.com
**NEW CLASS!** SEFER IYOV TUESDAYS at 11:00AM
| | |
| --- | --- |
| | |
| | |
Sefer Iyov with Rabbi Claman
Tuesdays at 11:00AM
Click HERE to join
SHIUR SPONSORSHIP OPPORTUNITIES
To sponsor a shiur in honor of a yahrzeit, birthday or simcha please click HERE
Click HERE to learn about special IRS deductions for charity this year
SUPPORT AHAVAS SHOLOM WHILE SHOPPING ON AMAZON
| | |
| --- | --- |
| | Click and bookmark the link below as an easy way to support Ahavas Sholom every time you shop! |
Thank you for our successful Matching Kitchen Renovation Campaign
Your donations are already being used to renovate our shul kitchen. Although the campaign has closed, you can still donate. Your gift will be matched dollar for dollar.
Thank you to our matching donors!
The Ahavas Sholom Sisterhood
William Schottenstein
Susan Bonowitz in honor of Sppencer and Austin Eppstein, and refuah shleima for her brother Asher Binyamin ben Chana
............................................
Thank you to our donors!
All donations listed including their double match:
Ruth & Buddy Adler $72 in honor of Karan & Paul Tanenbaum and Julie & Phil Weinerman for all they do for our shul. With love and gratitude from the Adler family!
Mousa & Shelly Aframian $216
Ahavas Sholom Brotherhood $1,000
Anonymous $1000 in merit for a complete refuah for eah Danielle bas Chava
Anonymous $200
Leslie and Dan Chase $500 in Honor of Phil & Julie Weinerman's dedication to the shul. Special thank you to Paul & Karan Tanenbaum, Avi & Perle Benmoshe and Jeff Polster for all their hard work in getting the kitchen project underway and to the Kitchen Committee folks for helping to make this a reality.
Rick & Sherri Cohen $200 in memory of George B. Cohen, father; and Andrew R. Cohen, brother z"l
Izzy & Samantha Cousin $360 in honor of their dear parents
Rabbi Avrohom & Hope Drandoff $200 in honor of Rabbi & Shira Claman
Rabbi Yaakov Yosef & Miriam Feigenbaum $72
Rabbi Yehuda & Nechama Fried $108
Yitzchak Gold $240 in memory of parents, Philip & Anna Gold, z"l and $72 in memory of father-in-law, R' Moshe ben Rut z"l
Debbie & Josh Grashin $500 in honor of Zoe's first birthday
Agnes & Jonathan Hartstein $108 in memory of grandparents Doris Dreifus and Max Neubauer z"l
Dotan & Shari Herszage $720 in honor of their children and with gratitude to the Weinermans and the Tanenbaums for their devotion to Ahavas Sholom
Rabbi Hillel & Rivky Kapenstein $72
Edgar and Sofiya Karpovich $200 in honor of Kathy & Paul Pollack
Gabor Klein $2,000 in memory of Imre Klein z"l
Lev Kucherski $2,000 in honor of his wife Lidia
Rebecca & Raanan Lefkovitz $500 in honor of their parents
Yaakov & Shelley Levey $72 in honor of Yitzy Cooper putting on tefillin
Yael and Yhezkel Levi $360 In honor of our parents, Dr. Zeev and Galia Davidovitch and Avraham (Z"L) and Doris Levi
Rabbi Henoch & Chaya Morris $72
Ed & Jodi Karmia $360 in memory of Boots & Frank Nutis z"l
Kathy & Paul Pollack $2,000 in honor of Michael Berenstein and in the hope of his return to a new Ahavas Sholom kitchen
Miriam & David Portman $500 in honor of their dear sister and brother in law Julie & Phil Weinerman for all you do for our shul and community
Ron & Laurie Reitman $72 in honor of all who work so hard in the kitchen.
Sonny & Ellen Romanoff $108 in honor of all the individuals who have given of their time and efforts to prepare special food with love for our congregants, their families and guests
Susan & Alex Rosen $500 in appreciation to HaShem for everyone who is recovering from COVID
Chaviva Rosenberg $200 In honor of Yehuda's engagement to Estie Kupfer of Cleveland
Andrew & Tricia Rosentein $200 in honor of their 4 granddaughters and their friends in Columbus.
Victor & Susan Schmelzer $500 in honor of Hannah Schmelzer making aliyah.
Josh Seidemann $200 in memory of Ruth Seidemann and Ethel Rising z"l
Harold & Elaine Shindel $200 in honor of Rabbi David & Shira Claman
Steve and Anne Shulman $108
Daniel Silberstein $720 in memory of Michelle Gross z"l
Paul & Karan Tanenbaum $2,000
Nnamdi Umeh $200
Philip & Julie Weinerman $4,000 in honor of a new kitchen to again share joyous occasions together
Cherie & Steven Winter $360 in honor of their dear friend, Andrew Rosenstein's special birthday
Alan & Julie Wittert $108 in honor of the warm welcome they received from the community
Diana D'Angelo Wolff $72 in memory of Joel Gabriel Wolff z"l
Rabbi Yitzhak & Tzivi Zuckerman $72 in honor of Rabbi Claman's efforts for Avos Ubanim
Click HERE to donate today, so one day in the near future we can again enjoy Shabbos meals and simchas together, with an updated and clean new kitchen.
Ahavas Sholom is affiliated with the Life and Legacy program to promote endowments for our shul and the Jewish community .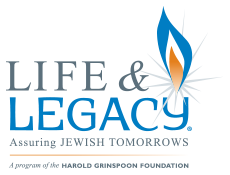 Ahavas Sholom is excited to be chosen as an affiliate of the Life & Legacy Program with the objective of increasing endowments to help ensure our Jewish future. This program is sponsored by the Harold Grinspoon Foundation and JewishColumbus.
Please click here for our Life and Legacy page
Please email ahavassholom@gmail.com or contact Rabbi Claman or Phil Weinerman for more information
Click on the image below to watch the August 9th Virtual Gala honoring Eddie and Lily Friedman and Gary Covel
WhatsApp Halacha Q&A Chat
Join Rabbi Claman's WhatsApp Halacha Q&A Chat!
Please click HERE from your smartphone or text your NAME to 614-800-8833.
Sun, January 17 2021
4 Shevat 5781
Today's Calendar
Shacharis

: 8:15a
Mincha/Maariv

: 5:15p
---
This week's Torah portion is

Parshas Bo
Candle Lighting
Havdalah
Motzei Shabbos, Jan 23, 6:24p
Tu B'Shvat
View Calendar
Alos Hashachar
6:26a
Earliest Tallis
6:58a
Netz (Sunrise)
7:51a
Latest Shema
10:16a
Zman Tefillah
11:05a
Chatzos (Midday)
12:42p
Mincha Gedola
1:06p
Mincha Ketana
3:32p
Plag HaMincha
4:33p
Shkiah (Sunset)
5:33p
Tzais Hakochavim
6:17p
More >>
Sun, January 17 2021 4 Shevat 5781