.
October 30, Special Kiddush Lunch in honor of the Bar and Bat Mitvahs of 2020 who could not celebrate then due to covid
Week of October 17-22
Shacharis: 7:00AM (Sunday at 8:15AM) Mincha/Maariv: 6:25PM
DVAR TORAH FROM
RABBI CLAMAN
TUNING IN
The Ramban raises the question why the Torah doesn't offer any background about Avraham Avinu? Hashem instructs him to leave his birthplace and go to the place "that I will show you" without any intro!
The Sefas Emes cites a tradition from the Zohar that "lech lecha" wasn't, as the straightforward reading of the pasuk implies, a private call solely to Avraham, but was in fact a universal call for all to hear. According to this amazing insight, in essence, Hashem was holding an open casting call and the offer of "I will make you into a great nation" was made to anyone who was willing to listen.
In other words, Avraham was chosen not, as we would have assumed, because of his previous accomplishments, but because at this moment he was spiritually sensitive and attuned to hear and heed God's call. Hashem is constantly communicating messages; whether via nature, current events, or personal happenings in our own lives. We need to make sure that we are on the right wavelength to tune in to these messages. Are we hearing the call?
Wishing you all a wonderful Shabbos!
Rabbi David Claman
The Senior Scholars Chabura got off to a great start!
Thank you Gary Covel for sponsoring the delicious lunch in loving memory of Lana Covel, a"h.
COMMUNITY-WIDE CELEBRATION!
On Shabbos & Yom Tov, the last six rows in both men's and women's sections will be mask mandatory. All other areas will be mask optional.

For those sitting in the mask optional section, we ask that you wear a mask until you arrive at your seat.

During the week, the back part of the women's section will be mask mandatory and all other areas will be mask optional.

Please do not come to shul if you have runny nose, sneezing, cough, difficulty breathing, fever or other cold or flu symptoms, loss of taste or smell, or other covid symptoms.

If you are unvaccinated and eligible for the vaccine, please strongly consider getting the vaccine.
CHOLIM LIST FOR MISHEBERACH
Please submit the names of cholim for the misheberach on Shabbos to ahavassholom@gmail.com by 1PM on Thursday. The list will be renewed weekly. The gabbai will read the names on the list and pause to allow people to add names from their seats.
SEFER IYOV TUESDAYS at 11:00AM
Sefer Iyov with Rabbi Claman
Tuesdays at 11:00AM
Click HERE to join
SHIUR SPONSORSHIP OPPORTUNITIES
To sponsor a shiur in honor of a yahrzeit, birthday or
simcha please click HERE
Ahavas Sholom is affiliated with the Life and Legacy program to promote endowments for our shul and the Jewish community .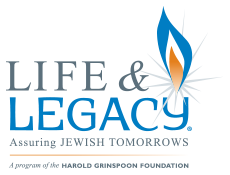 Ahavas Sholom is excited to be part of the Life & Legacy Program with the objective of increasing endowments to help ensure our Jewish future. This program is sponsored by the Harold Grinspoon Foundation and JewishColumbus.
Please click here for our Life and Legacy page
Please email ahavassholom@gmail.com or contact Rabbi Claman or Phil Weinerman for more information
WhatsApp Halacha Q&A Chat
Join Rabbi Claman's WhatsApp Halacha Q&A Chat!
Please click HERE from your smartphone or text your NAME to 614-800-8833.
Tue, October 19 2021
13 Cheshvan 5782
Today's Calendar
Shacharis

: 7:00am
Mincha/Maariv

: 6:25pm
---
This week's Torah portion is

Parshas Vayera
Candle Lighting
Havdalah
Motzei Shabbos, Oct 23, 7:22pm
Shabbos Mevarchim
View Calendar
Alos Hashachar
6:26am
Earliest Tallis
6:57am
Netz (Sunrise)
7:46am
Latest Shema
10:31am
Zman Tefillah
11:26am
Chatzos (Midday)
1:16pm
Mincha Gedola
1:44pm
Mincha Ketana
4:29pm
Plag HaMincha
5:38pm
Shkiah (Sunset)
6:47pm
Tzais Hakochavim
7:27pm
More >>
Tue, October 19 2021 13 Cheshvan 5782