.
WE ARE GRATEFUL FOR EVERYONE'S COMPLIANCE,

ENSURING OUR SUCCESSFUL MINYANIM

THERE IS NO NEED TO REGISTER FOR

SHABBOS MINYANIM AT THIS TIME
The Talmud (Bava Kamma 97b) writes that the coinage of Avraham had an elderly couple on one side and a young couple on the other.
The Maharsha understands that both images represented Avraham and Sarah, one as a young couple and one from their more advanced age. Rabbi Yechiel Yaakov Weinberg z"l (Lifrakim, p. 375) elaborates that the image of coins symbolizes an important aspect about of their spiritual greatness. Avraham and Sarah simultaneously possessed – like flip sides of the same coin – the energy and enthusiasm of a younger person along with the maturity and thoughtfulness of an older person. They lived lives where youthfulness wasn't an age, rather an attitude.
Rabbi Soloveitchik writes: "The child is endowed with a capacity of an all-absorbing faith and trustfulness; youth bursts with zealousness, idealism and optimism; the adult, mellowed with years, has the benefit of accumulated knowledge and dispassionate judgment."
One of our challenges is not to become dulled with age, rather retain the vitality, curiosity and fascination of a young child. We must seek out and pave new avenues of inspiration. If we can synthesize the respective strengths of all stages of our lives we will truly be exemplifying the holy ways of the power couple, Avraham and Sarah.
Wishing you all a wonderful Shabbos!
AVOS UBANIM - STARTING THIS WEEK!
The COVID-19 safety protocols that students are accustomed to at CTA will be enforced at this weekly program.
Dena Levie,
of Teaneck, New Jersey, designs and creates beautiful personalized papercut artwork. Dena has always had a love for the arts. At Stern College (Yeshiva University) she received degrees in both Computer Science and Fine Art. She began to experiment with papercutting twenty six years ago. Since then she has made this her full time passion creating almost 2000 paper cuts. Dena enjoys working with people to create a personalized piece of art that will be enjoyed for years to come. This includes hand calligraphed ketubot, family trees, wedding and Bar Mitzvah gifts as well as artwork for school and synagogue honorees. Levie was commissioned to design a few pieces that were presented to Michael Douglas, Steven Spielberg and Bette Midler. She also created the cover of the Youth Dub CD for the musician, Matisyahu. Most recently she was commissioned to create a piece for the Jewish Children's Museum in New York City. Dena's artwork has been exhibited in galleries across New York and she has been featured in several newspapers. She has traveled to Israel, Africa and throughout the United States to meet and exchange ideas with other papercutters. She is an active member of the Guild of American Papercutters. She can be reached through her website
www.judaicpapercuts.com
Ellen Romanoff would like to thank all those who showed kindness to her sister by participating in the Bikkur Cholim meal train during her time in rehab. Your efforts were greatly appreciated.
PIRKEI AVOS SUNDAY - THURSDAY at 9:00PM
Join Rabbi Claman for a brief shiur on the timeless teachings of Pirkei Avos nightly at 9:00PM Sunday through Thursday
Click
HERE
to join Password: torah
SEFER NECHEMIA TUESDAYS at 11:00AM
Sefer Nechemia with Rabbi Claman
SHIUR SPONSORSHIP OPPORTUNITIES
Ahavas Sholom is affiliated with the Life and Legacy program to promote endowments for our shul and the Jewish community .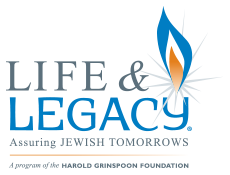 Ahavas Sholom is excited to be chosen as an affiliate of the Life & Legacy Program with the objective of increasing endowments to help ensure our Jewish future. This program is sponsored by the Harold Grinspoon Foundation and JewishColumbus.
Please click here for our Life and Legacy page
Please email ahavassholom@gmail.com or contact Rabbi Claman or Phil Weinerman for more information
Click on the image below to watch the August 9th Virtual Gala honoring Eddie and Lily Friedman and Gary Covel
WhatsApp Halacha Q&A Chat
Join Rabbi Claman's WhatsApp Halacha Q&A Chat!
Please click HERE from your smartphone or text your NAME to 614-800-8833.
Wed, November 25 2020
9 Kislev 5781
Today's Calendar
Shacharis

: 7:00a
Mincha/Maariv

: 4:50p
---
This week's Torah portion is

Parshas Vayetzei
Candle Lighting
Havdalah
Motzei Shabbos, Nov 28, 5:52p
Erev Chanukah
View Calendar
Alos Hashachar
6:04a
Earliest Tallis
6:36a
Netz (Sunrise)
7:29a
Latest Shema
9:53a
Zman Tefillah
10:42a
Chatzos (Midday)
12:19p
Mincha Gedola
12:43p
Mincha Ketana
3:08p
Plag HaMincha
4:08p
Shkiah (Sunset)
5:09p
Tzais Hakochavim
5:53p
More >>
Wed, November 25 2020 9 Kislev 5781