.
Photos from the family apple picking event
thanks to Perle Benmoshe and Kelsey Yachnes for planning this fun afternoon.
High Holiday Aliyah Request
An Aliyah on Rosh Hashannah or Yom Kippur is a major honor.
Kol Nidre Appeal 5783
Our annual Kol Nidre appeal gives you the opportunity to give tzedakah and support the shul. Please give generously.
Week of September 25 - 30
Selichos/Shacharis: Thurs-Fri - 6:25AM
If you are in need of hospitality for Shabbos or Yom Tov meals - or would like to host guests for Shabbos or Yom Tov meals - please let Rabbi Steinberg know at asinterimrabbi@gmail.com
Schedule for the High Holidays
Sunday, September 25- Erev Rosh Hashana
Selichos, followed by Shacharis and Hataras Nedarim – 7:30 am
Candle lighting – 7:06pm
Mincha – 7:05pm
Maariv – 7:30pm
Monday, September 26 - First Day of Rosh Hashana
*Morning Services – 8:00am
**Children and Youth programs – 9:30am
Sermon, followed by Shofar – 9:45am
Tashlich in the afternoon (independently)
Mincha, followed by learning – 6:55pm
Maariv – 7:35pm
Candle lighting & Ma'ariv; no preparation before – 8:03pm
Tuesday, September 27 - Second day of Rosh Hashana
*Morning Services – 8:00am
**Children and Youth programs – 9:30am
Sermon, followed by Shofar – 9:45am
Mincha- 6:55pm
Maariv-and Havdalah 8:02 pm
Wednesday, September 28 - Tzom Gedalia
6:13am Fast Begins
6:25am Selichos/Shacharis
6:50pm Mincha
7:30pm Maariv
7:59pm Fast Ends
Thursday September 29
6:25 Selichos/Shacharis
Mincha 5:55 pm
Friday, September 30
Selichos followed by Shacharis – 6:25am
Candle lighting 6:58
Mincha-Maariv– 7:00pm
Saturday, October 1 Shabbos Shuva
Shacharis- 9:00am
Shabbos Shuva Drasha, followed by Mincha and Shalosh Se'udos- 5:50pm
Maariv followed by Havdala- 7:55pm
Tuesday, October 4 - Erev Yom Kippur
Selichos, followed by Shacharis & Kapparos – 6:30am
Mincha, followed by Seudah HaMafsekes – 3:40pm
Kol Nidre, preceded by candle lighting – 6:40pm
Candle lighting 6:52
**Babysitting begins at 6:30pm
Wednesday October 5- Yom Kippur
*Morning Services – 8:00am
Babysitting -9:30 am - 2:00pm
Sermon, followed by Yizkor – 10:30am
Mincha - (Mincha begins with Torah reading) -4:40pm
**Babysitting beginning at 6:00pm
Neilah – 6:05pm
Shofar, Maariv & End of Fast – 7:49pm
*Click here to reserve your aliyah - only a few left!
**Healthy snacks for the children are being sponsored by Alex and Inna Zats, Moshe and Kelsey Yachnes, and Philip and Julie Weinerman.
On occasion, I've been accused by someone whom I've shared the last 20+ years of my life with…of being "a dreamer".
On its own, it sounds like a pretty nice compliment. Who wouldn't want to be called "a dreamer"? But when it comes on the heels of my proposing yet another new business idea I want to pursue (one that typically requires an upfront investment of time and significant money down) being called "a dreamer" has a certain skeptical tone to it.
Yet, despite my numerous failed attempts at fame and fortune, deep down, I still continue to dream.
As Ralph Kramden on the Honeymooners TV show used to say:
"One day, Alice. One day. My big ship will come in."
However, in this week's Parsha, I believe, is the dreamer's secret to success.
For this commandment which I command you this day, is not concealed from you, nor is it far away….Rather, [this] thing is very close to you; it is in your mouth and in your heart, so that you can fulfill it. (Devarim 30, 11-14)
Here, the Torah prescribes a sequence for successful accomplishment. And not just any accomplishment, but the greatest of all accomplishments - fulfillment of the entire Torah.
A goal so huge, that it inspires the following skeptical reaction:
"Who will go up to heaven for us and fetch it for us, to tell [it] to us, so that we can fulfill it?"
"Who will cross to the other side of the sea for us and fetch it for us, to tell [it] to us, so that we can fulfill it?"
Sure, for dreamers like me, it's no problem. Let's jump right in and do it!
But how is it possible for a level-headed, rational human being to fulfill the entire Torah?
The Torah tells us how.
"It is in your mouth…"
First, you need to verbally articulate the goal, consult with mentors and peers for the best way to go about doing it, and perhaps most importantly, pray to G-d for help with it.
"It is in your heart…"
Next, you need to align all of your energies and attention towards achieving your goal. Visualize the outcome until your heart is 100% congruent with it.
(As an aside - There's a story about the history of Disney World. Walt Disney died in 1966, five years before the opening of his mega-popular theme park. On opening day in 1971, two ride operators were overheard talking with each other:
"It's a pity Walt never got to see his dream brought to life", one worker said to the other.
"That's not true", his friend replied. "We're only seeing this park today because Walt saw it first.")
"Fulfill it."
Only after you've laid the solid foundation of the first two steps, should you now get to work, step-by-step, fulfilling your dream.
Fools rush in, as the saying goes. However, if we follow the Torah's sequence of: mouth, heart, and then action, we are guaranteed success.
Good Shabbos
Rabbi Daniel Steinberg
Yom Kippur Break the Fast
Contacting Rabbi Steinberg
We are pleased to announce that Rabbi Daniel Steinberg has graciously agreed to be the interim Rabbi of Ahavas Sholom as we navigate through the transition process.
Please feel free to contact him with questions, concerns, and suggestions at asinterimrabbi@gmail.com or 614-500-3682. Rabbi Steinberg will check email, texts and voicemail twice daily, and endeavor to respond in a timely manner.
CHOLIM LIST FOR MISHEBERACH
Please submit the names of cholim for the misheberach on Shabbos to ahavassholom@gmail.com by 1PM on Thursday. The list will be renewed weekly. The gabbai will read the names on the list and pause to allow people to add names from their seats.
If you know of anyone who is need of a visit or support, please email this information to ahavassholom@gmail.com
SHIUR SPONSORSHIP OPPORTUNITIES
To sponsor a shiur in honor of a yahrzeit, birthday or
simcha please click HERE
Join us for a Simchas Torah celebration with the Yeshiva University and Stern College Torah Tours, with lively hakafos, lots of ruach, and delicious dinner and brunch. Special early children's dinner and program.
RSVP here for this special Simchas Torah celebration
Ahavas Sholom is affiliated with the Life and Legacy program to promote endowments for our shul and the Jewish community .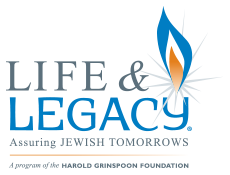 Ahavas Sholom is excited to be part of the Life & Legacy Program with the objective of increasing endowments to help ensure our Jewish future. This program is sponsored by the Harold Grinspoon Foundation and JewishColumbus.
Please click here for our Life and Legacy page
Please email ahavassholom@gmail.com or contact Rabbi Claman or Phil Weinerman for more information
Sun, September 25 2022
29 Elul 5782
Today's Calendar
Selichos and Shacharis

: 7:30am
Mincha

: 7:05pm
Candle Lighting

: 7:06pm
---
This week's Torah portion is

Parshas Vayeilech
Candle Lighting
Havdalah
Erev Rosh Hashana
View Calendar
Alos Hashachar
6:02am
Earliest Tallis
6:33am
Netz (Sunrise)
7:22am
Latest Shema
10:22am
Zman Tefillah
11:23am
Chatzos (Midday)
1:23pm
Mincha Gedola
1:53pm
Mincha Ketana
4:54pm
Plag HaMincha
6:09pm
Candle Lighting
7:06pm
Shkiah (Sunset)
7:24pm
Tzais Hakochavim
8:04pm
More >>
Sun, September 25 2022 29 Elul 5782