.
Ahavas Sholom Announces, with gratitude to Hashem, our Virtual Gala 7 PM June 13, 2021 Honoring Steven Schottenstein, Ruth Pack-Adler and Buddy Adler
Parshas Behar - Bechukosai May 8, 2021 * 26 Iyar 5781 WE ARE GRATEFUL FOR EVERYONE'S COMPLIANCE, ENSURING OU
SEFER IYOV TUESDAYS at 11:00AM
Sefer Iyov with Rabbi Claman
Tuesdays at 11:00AM
Click HERE to join
SHIUR SPONSORSHIP OPPORTUNITIES
To sponsor a shiur in honor of a yahrzeit, birthday or
simcha please click HERE
SUPPORT AHAVAS SHOLOM WHILE SHOPPING ON AMAZON
| | |
| --- | --- |
| | Click and bookmark the link below as an easy way to support Ahavas Sholom every time you shop! |
Ahavas Sholom Sisterhood Kosher Palette Cookbook Available for Sale
Tried and True Recipes
$18 each
To order, please contact Karan Tanenbaum
614-204-2439
Ahavas Sholom is affiliated with the Life and Legacy program to promote endowments for our shul and the Jewish community .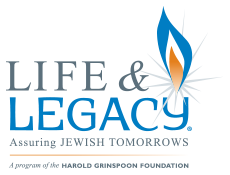 Ahavas Sholom is excited to be part of the Life & Legacy Program with the objective of increasing endowments to help ensure our Jewish future. This program is sponsored by the Harold Grinspoon Foundation and JewishColumbus.
Please click here for our Life and Legacy page
Please email ahavassholom@gmail.com or contact Rabbi Claman or Phil Weinerman for more information
WhatsApp Halacha Q&A Chat
Join Rabbi Claman's WhatsApp Halacha Q&A Chat!
Please click HERE from your smartphone or text your NAME to 614-800-8833.
Tue, May 11 2021
29 Iyyar 5781
Today's Sefirah Count Is 44
היום ארבעה וארבעים יום שהם ששה שבועות ושני ימים לעמר
Today's Calendar
Shacharis

: 7:00am
Mincha/Maariv

: 6:50pm
---
This week's Torah portion is

Parshas Bamidbar
Candle Lighting
Havdalah
Motzei Shabbos, May 15, 9:26pm
Rosh Chodesh Sivan
View Calendar
Alos Hashachar
4:46am
Earliest Tallis
5:25am
Netz (Sunrise)
6:21am
Latest Shema
9:54am
Zman Tefillah
11:06am
Chatzos (Midday)
1:28pm
Mincha Gedola
2:04pm
Mincha Ketana
5:38pm
Plag HaMincha
7:07pm
Shkiah (Sunset)
8:36pm
Tzais Hakochavim
9:22pm
More >>
Tue, May 11 2021 29 Iyyar 5781