.
Parshas Vayeishev
November 27, 2021 * 23 Kislev 5782
Mincha: 4:50PM Candle Lighting: 4:51PM
SHABBOS NOVEMBER 27
Shacharis: 9:00AM
Pre-mincha Shiur by Rabbi Morris: 4:10PM
Mincha: 4:40PM Motzei Shabbos: 5:53PM
Week of November 28 - December 3
Shacharis: 7:00AM (Sunday at 8:15AM)
Mincha/Maariv: 4:50PM
DVAR TORAH FROM
RABBI CLAMAN
STAYING FOCUSSED
Yaakov instructs Yosef to check on the welfare of his brothers and bring back a report (37:14). This seemingly mundane task proved to be fateful as it drastically changed the course of Jewish history.
The Torah describes that as Yosef was "wandering in the field" he encounters a man who asks him "mah tevakeish - what do you seek?"
The Kotzker Rebbe z"l suggests that the "wandering in the field" is a metaphor for a person who is lost on the path of life, confused and looking for answers. The man (the angel Gavriel- Rashi) is teaching Yosef and all of those confounded on life's path a profound lesson. Life is an odyssey riddled with challenges. You'll be thrown into a pit, sold into slavery, and sit in jail. Then you'll rise to the greatest heights of political power! There will be highs and there will be lows, but you must never lose focus concerning "what it is you seek".
Yosef overcame the greatest of challenges and emerged uncorrupted because he set goals and stuck to them. May we all merit to lead a focused lifestyle committed to the things that matter most.

Wishing you all a wonderful Shabbos!
Rabbi David Claman
Shalosh Seudos is sponsored by Yaakov & Baila Klein
Women's Series with Mrs. Nechama Fried
Virtual Mini Series
with Mrs. Nechama Fried
Wednesdays at 7pm
11/17, 11/24 and 12/1
Member of the Tribe:
The Shevatim and their Flags
On Shabbos & Yom Tov, the last six rows in both men's and women's sections will be mask mandatory. All other areas will be mask optional.

For those sitting in the mask optional section, we ask that you wear a mask until you arrive at your seat.

During the week, the back part of the women's section will be mask mandatory and all other areas will be mask optional.

Please do not come to shul if you have runny nose, sneezing, cough, difficulty breathing, fever or other cold or flu symptoms, loss of taste or smell, or other covid symptoms.

If you are unvaccinated and eligible for the vaccine, please strongly consider getting the vaccine.
CHOLIM LIST FOR MISHEBERACH
Please submit the names of cholim for the misheberach on Shabbos to ahavassholom@gmail.com by 1PM on Thursday. The list will be renewed weekly. The gabbai will read the names on the list and pause to allow people to add names from their seats.
SEFER IYOV TUESDAYS at 11:00AM
Sefer Iyov with Rabbi Claman
Tuesdays at 11:00AM
Click HERE to join
SHIUR SPONSORSHIP OPPORTUNITIES
To sponsor a shiur in honor of a yahrzeit, birthday or
simcha please click HERE
CTA's Scholarship Gala & Auction is coming up on December 12. The event will be a celebration of the joy that happens every day at CTA. Esteemed honorees are Cheri and Tod Friedman, Devorah and Justin Weprin, and Cheryl Miller. The Event will feature Dinner Stations followed by a program. All proceeds go to the Scholarship Fund to guarantee that a CTA education is affordable. Tribute Journal messages and Event Tickets can be reserved at www.torahacademy.org/gala. The deadline for tributes and tickets is November 24.
MESSAGE FROM MATT'S BAKERY
Dear Valued Customer,
For the last 16 years, we have been privileged to provide quality kosher baked goods to the Columbus community.
Recent developments at Kroger have caused us to make the decision to move out of Kroger and go back out on our own.
We are excited about the opportunity to expand the bakery into a bakery cafe so that we may offer more food options to the community. We plan to add pizza, pasta, and more.
But, we need your help. We are launching a GoFundMe Campaign to raise money to help us make the move into a new space. Here is the link https://gofund.me/3c0bca0c
We love this community, and want to continue providing delicious kosher food for many years to come.
We hope to reach our goal, but will be so grateful for any support we receive as we look to continue serving the community.

Please share this email with anybody you think may be willing to help.
Thank you.
Ahavas Sholom is affiliated with the Life and Legacy program to promote endowments for our shul and the Jewish community .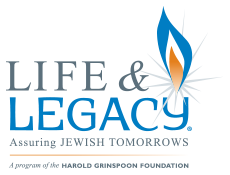 Ahavas Sholom is excited to be part of the Life & Legacy Program with the objective of increasing endowments to help ensure our Jewish future. This program is sponsored by the Harold Grinspoon Foundation and JewishColumbus.
Please click here for our Life and Legacy page
Please email ahavassholom@gmail.com or contact Rabbi Claman or Phil Weinerman for more information
WhatsApp Halacha Q&A Chat
Join Rabbi Claman's WhatsApp Halacha Q&A Chat!
Please click HERE from your smartphone or text your NAME to 614-800-8833.
Sat, November 27 2021
23 Kislev 5782
Today's Calendar
Shacharis

: 9:00am
Mincha

: 4:40pm
Havdalah

: 5:53pm
---
Upcoming Programs & Events
---
This week's Torah portion is

Parshas Vayeshev
Candle Lighting
Havdalah
Motzei Shabbos, Nov 27, 5:53pm
Shabbos Mevarchim
View Calendar
Alos Hashachar
6:05am
Earliest Tallis
6:37am
Netz (Sunrise)
7:30am
Latest Shema
9:54am
Zman Tefillah
10:43am
Chatzos (Midday)
12:19pm
Mincha Gedola
12:43pm
Mincha Ketana
3:08pm
Plag HaMincha
4:08pm
Shkiah (Sunset)
5:08pm
Havdalah
5:53pm
Tzais Hakochavim
5:52pm
More >>
Sat, November 27 2021 23 Kislev 5782